Seacamp Leadership & Staff
Our Leadership
Reece Spencer, Executive Director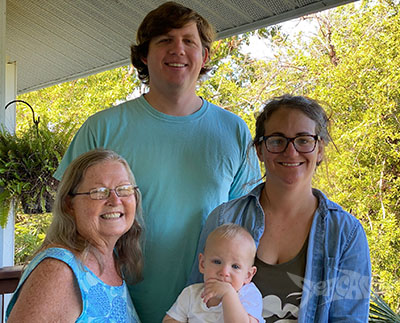 Reece started his journey with Seacamp in a crib in his mother's office at 2 weeks old. Reece has a rich family history with Seacamp starting with his aunt, Irene Hooper, founding Seacamp in 1966. Irene's sister and Reece's mother, Grace Upshaw attended as a camper for the first summer and had been the camp director for over 40 years until her passing in February of 2022. Reece has been a camper and held many staff positions in previous years. He has a Bachelor's Degree in Mechanical Engineering from Florida State University and worked at an environmental engineering firm until returning to Seacamp full time in the Fall of 2021. Reece is continuing with the family legacy of teaching today's youth about marine science and environmentalism.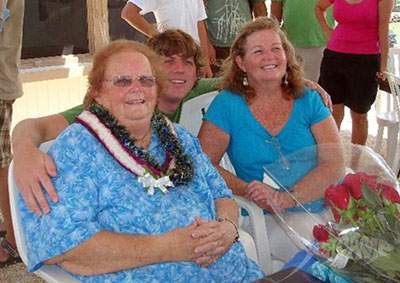 Interview with Director (YouTube)
Judy Gregoire, Camp Director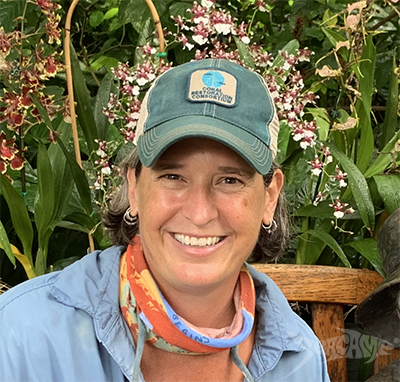 Judy is from Massachusetts and has a Bachelor's Degree in Biology and Marine Science from Boston University. She started at Seacamp as a Science Instructor in 1996 and moving up to Intern Coordinator from 1998. She left Seacamp for a few years to pursue a Masters Degree in Science Education from the Florida Institute of Technology. She returned in 2007 as the Director of our school year program, Newfound Harbor Marine Institute (NHMI). She is currently the Camp Director for both summer and school year programs.
Our Staff
We know the amazing staff we wind up hiring have many other job & internship options. We believe working with us has many benefits that will last well beyond the summer. For those of you pursuing careers in Marine Science and Education fields the experience you gain here will be invaluable. For many of you, Seacamp will offer you some of the most memorable experiences in your life.
Staff - Learn More About Working Here
We offer many different and compelling positions providing tremendous opportunities to lead, mentor and make a difference in our campers' lives. Many of our campers and staff return each year for these and many other reasons. You will see we have positions that require particular Marine Science and water skills but many others that don't. All require a desire to want to be in a child-centric environment.
Click here for a list of current employement opportunities.
Get Our Application & Apply Now!

FAQ
Where is Seacamp?
We are located in Big Pine Key - 30 miles north of Key West and 3 hour drive from Miami. Our location is truly one of a kind is host to the only living coral reef in the continental US. We have many diverse ecosystems within a short drive, paddle, or boat trip from Seacamp.
What dates do staff work for the summer?
Depending on your position we'll need you to arrive May 22 and stay until August 31. Our staff training is extensive and we invest a lot of time, expertise and resources in preparing you to help us deliver the best camp experience in our field. You will take this training and certifications with you in addition to many great memories and friendships. Certifications include Lifeguarding, CPR/AED, and First Aid through the American Red Cross, NAUI Skin Diving Instructor, and NAUI Rescue Diver if SCUBA certified. Returning staff that are SCUBA certified may have the option to participate in a Master Diver or Assistant Instructor course.
What is Seacamp like?
We are a 50+ year old marine science camp and education center and we think the best of our kind. Our setting is designed to support every aspect of what we do and the pace at camp is intensive. Our program is ambitious and there is very little downtime.
What are our campers like?
Our campers are boys and girls age 10-17 from all over the US and some international. They come this distance because they have a passion for marine science and our other offerings and are eager to pursue this. If you share this passion you will be working with a lot of kids who may have been a lot like you were. Our campers are looking to learn from you and build bonds with you. Many of our most successful campers eventually become staff.
Do I have to have previous camp experience?
No but you have to enjoy, and be good at teaching, coaching and mentoring kids. Most all of you will have had some experience in this. If you haven't worked at a camp you will find it an amazing environment, unlike anything you've ever experienced before. You will make a lot of friends quickly - some of whom will be lifelong ones. You will be thrown into an intense 7 x 24 atmosphere with an electricity found in few other endeavors in life. We hope you will thrive and many of our staff come back year after year and aren't shy about telling you they live for the summers.
Where do I live and have meals?
Staff live with campers in their dormitories. Certain specialty and support staff and leadership live in staff-only housing. All of us eat together in our dining hall right on the ocean. This is of course all part of your package with us. We want you to be comfortable, sleep well and eat well as the days require all your energy.
What is the camper to staff ratio?
Overall, there is one staff member for every three resident campers. This close relationship makes it possible to encourage individuality and provide for small group instruction.
Get Our Application & Apply Now!