The Seacamp Family
Grace Upshaw, Director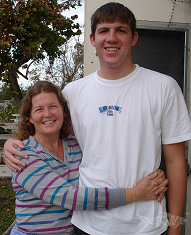 Grace Upshaw (pictured with son) has been the summer camp director for more than 35 years. She has a degree in education and has dedicated her entire life to working with and educating youth and young adults about our water world. She attended Seacamp as a camper starting in 1966, Seacamp's first summer. She worked at camp as a counselor, Girls Unit Leader, and Assistant Director during her college years.
Interview with Director (YouTube)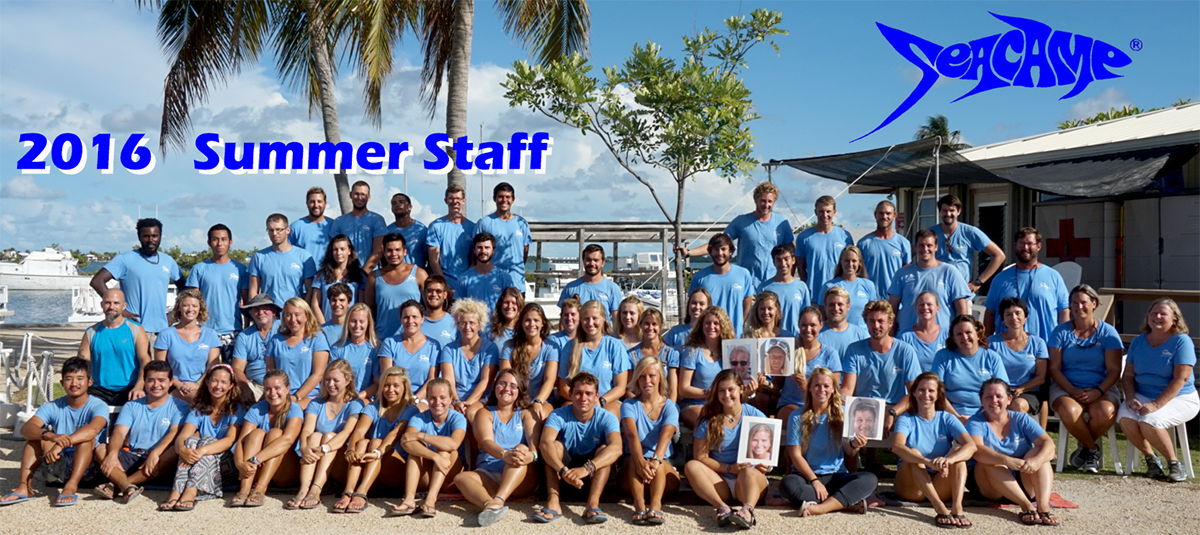 All of the Seacamp staff go through several weeks of training before the first camper arrives. The certifications each staff receives include Lifeguarding, First Aid, CPR through the American Red Cross, NAUI Skin Diving Instructor, and Rescue Diver if SCUBA certified.
Overall, there is one staff member for every three resident campers. This close relationship makes it possible to encourage individuality and provide for small group instruction.
If you are interested in joining our Seacamp family, Apply Now!